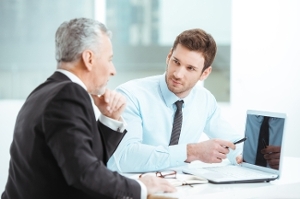 Lawyers Helping Lawyers - Professional Guidance Committee
An attorney with a personal or medical problem may, in some cases, need specific assistance to meet law practice demands during a difficult time.

A new lawyer may be faced with problems that he/she is not able to solve.

A seasoned lawyer has moved from a large firm setting to a small office or opens a solo practice and he/she needs mentoring or guidance.

These are examples as to how the Committee on Professional Guidance can help.

The Committee on Professional Guidance provides peer counseling and support to lawyers overburdened by personal or practice-related problems. It offers help to lawyers who, during difficult times, may need assistance in meeting law practice demands.

The members of this committee, individually or as a team, will help with the time and energy needed to keep a law practice operating smoothly and to protect clients. The Professional Guidance Committee, along with The Lawyers Assistance Committee, works under confidentiality Rule 8.3.
Call a member if you or someone you know needs assistance or go to The Delaware State Bar Association's website
www.dsba.org
and click "sections and committees" then click sections to Professional Guidance Committee or call the Committee Chairs: in New Castle County: Karen Jacobs, Esquire (302) 351-9227, Mary E. Sherlock, Esquire (302) 678-3262 or Dennis L. Schrader, Esquire (302) 856-0015.
Click here
to apply to volunteer for the Professional Guidance Committee.